Join Our Team!
Gary Allen is seeking talented individuals who are serious about working in a professional environment that challenges them to realize his or her creative potential. Our team represents a diverse range of talent, age, backgrounds, and experience. We offer outstanding compensation, benefits, and growth opportunities in a positive and friendly work environment. If you are interested in joining our team, please contact us at 757-425-1641 or email us your resume.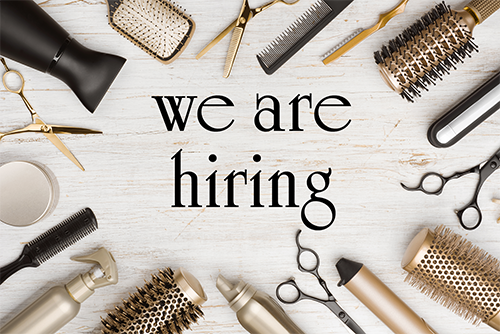 Available Positions
Salon Receptionist
Gary Allen is seeking a part time salon receptionist who possesses excellent communication skills and a strong customer service attitude.  Duties include greeting clients upon their arrival, scheduling appointments, and processing transactions. Candidates must have hands-on experience with computers and office equipment including point of sales systems.
Salon Assistant
Gary Allen is seeking part time hair stylist assistants.  Job duties include greeting and welcoming incoming clients and directing them to various parts of the salon to receive treatments and shampooing hair.  Additional duties include:
cleaning work areas
sweeping floors
taking out trash
wiping down styling and hair washing stations
sterilizing all styling tools after use
washing and drying smocks, towels, and other fabrics used
Hair stylist assistants are expected to maintain a professional appearance at all times.